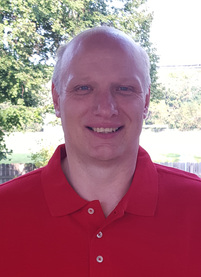 I'm Mike Kleisch, the owner of Dane County Handyman. I have lived in Madison my entire life and love what Dane County has to offer.
I have been in the building trades for over 25 years. I owned my own remodeling business before becoming a building inspector, a position I had for the past 16 years. I felt the calling of going back into business for myself and decided to become a handyman to help people fix and repair their homes. I really missed the interaction of working with clients and helping out with their needs. When I went into homes to inspect them, homeowners would always be asking questions on why this was this way, or how to fix this, or who to hire, and thought now is the time to fill that role and be THAT GUY and thus Dane County Handyman was born.
I will tell you I am different from the norm as I will help you with your needs, even if it involves recommending someone else for your project. I'm not going to do something half-right just so I can do the work, I want you happy and 100% satisfied with our work, so you use us over and over and recommend us to your friends and family, it's that simple.
If you need a furnace replaced I will recommend someone that I would use on my own home and not leave you to find someone on your own. I want to build trust with you and make sure you get the best service possible.
I want you to call us if you think you are being taken advantage of. I've heard too many stories of people being scammed by the fly-by-night outfits, that I feel it is time for someone to stand up. For example, if you find yourself waking up to the news about the huge storm last night and "contractors" are starting to call you about storm damage, come back and check out our site. We will post current scams in "
The Handy Blog
" section so you stay informed. We will post a bunch of help in this section as well. We want to help you and provide useful information and not just be another company after your money. We want to be a trusted source and a company you can believe in.
I currently hold the following active certifications*:
Credential number 12598 for:
• 1&2 Family Building Inspector
• Commercial Building Inspector
• 1&2 Family Plumbing Inspector
• Commercial Plumbing Inspector
• 1&2 Family HVAC Inspector
• 1&2 Family Electrical Inspector
Credential number 2614-106 for:
• Home Inspector
*Each of these certifications require continuing education to remain active
---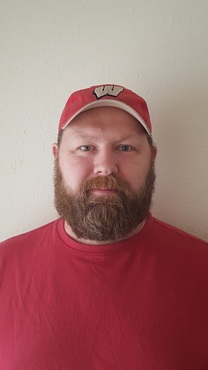 Jeff Brandt is the other owner of Dane County Handyman, and has also lived in the Madison/Middleton area his entire life.

Jeff is the office guy that makes sure the ship is heading in the right direction. He owns rental properties and handles the maintenance of properties for other landlords. Jeff has been in the rental property industry for over 13 years and has done countless repair projects, especially with student housing where students are always testing the material strength of products.

Jeff is also the type of person that will recommend others when we come across projects that would be best served by others. He's a straight up guy and will give you his honest opinion when you ask for it. He has the same desire to have happy customers that will use us over and over and recommend us to their family and friends.

He has developed some great relationships with heating, electrical, and plumbing contractors as he's had to use them many times for other properties to replace furnaces, A/C units, water heaters and service upgrades.

Jeff is a member of the Apartment Association of South Central Wisconsin




---
Odds And Ends About Us:

Jeff and I have known each other for over 30 years.

We are both luckily married to wonderful women: Jeff to Santhia (15 years) with 6 children, and Mike to Renee (22 years) with 3 children.

We're Packer/Badger fans, even during the down years, and enjoy the occasional basketball and hockey games.

We both enjoy the home repair industry and always bounce ideas off each other and how we can help more people.

Jeff and Mike have both coached youth football, and coached together at Madison West H.S. and Jeff has also coached soccer. Mike also coached H.S. football at Madison Memorial and Waunakee. Together they have over 30 years of coaching experience.

Mike is a member of the Southwestern Wisconsin Building Inspectors Association.

Dane County Handyman is a lead safe company.

Dane County Handyman is insured and licensed to pull needed building permits for projects we work on.